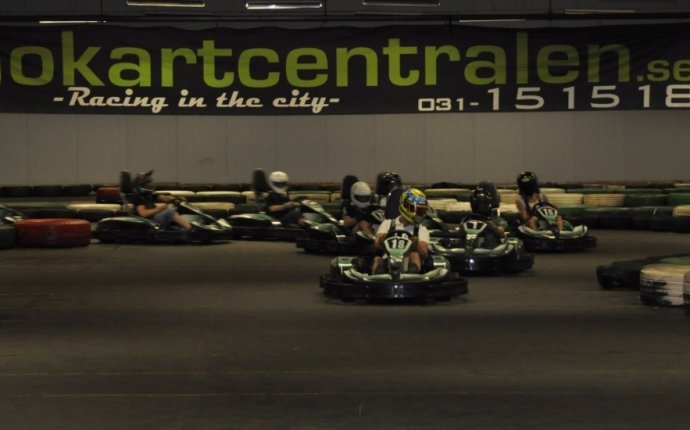 Electric Go Kart Battery
Entering a standard indoor go-kart racetrack, your senses are usually accosted by the high-pitched scream of the engines and the petrol fumes as the karts race past, which is partly what gives go-karting its exhilarating atmosphere. However, these are aspects that are not so good for the wider environment or for the health of those working at the track all day, or of its visitors indeed. Hence why Go Kart Centralen, a go-kart racing complex in the heart of Gothenburg city centre in Sweden, has converted its entire fleet of 22 go-karts from standard 4-stroke petrol driven engines to electric. The result is a very different racing experience for all concerned.
According to two times national go-kart championship winner and track owner Martin Svendsen: "Our karts are much quieter. There's some low level of engine sound, but the most noise comes from the tyres now." There's a big difference in air quality when the karts are running now too.
The karts have been transformed from 9bhp 4-stroke engines with 19 Nm torque to 14bhp electric motors, with an impressive 40 Nm torque. Svendsen made the move to electric largely to improve the working environment at the track, but it has also proved advantageous from a cost, maintenance and importantly, driveability, point of view.
Comments Svendsen: "Most people prefer the electric driving experience as they have more control. When driving the petrol-engined karts, people tend to use full throttle the majority of the time and the brake sparingly! With the electric go-karts, you have to be more careful on the accelerator. The kart is more responsive and handles better as it accelerates straight away."
Svendsen toured Europe's go-kart tracks, trying every electric model available. He recounts: "As a former go-kart racer, I wanted that same exhilarating feeling from the karts. Many of the electric karts I tried felt like they were for children. I wanted something that would go as fast or faster than the petrol motors."
Svendsen worked with Swedish go-kart manufacturer Caroli Motors to make his dreams reality. He experimented with different steering components and different batteries. The result is the 'Stinger Electric', an electric version of Caroli's latest kart.
The lithium ion batteries used in the karts take ten minutes to charge for ten minutes of racing. Battery endurance is affected by temperature, particularly low temperature, and even though it's an indoor track, it's not always warm. To assess the impact on battery duration and monitor performance, Martin Sventén from Kvaser's technical associate Accurate Technologies Inc. in Sweden (ATI) has rigged up a CAN-based monitoring system using several analog and thermal data acquisition modules. A Kvaser Memorator Pro provides a simple-to-use and powerful way of recording the data, which is then analysed using ATI's portfolio of data analysis tools, which are tailored for electric vehicles (EV) and are already being used by some of the best-known names in the EV field.
The information gleaned allows them to measure power output and generally monitor the health of the batteries – data that's been used by Caroli and Svendsen to optimise the go-kart design to suit their needs. Thanks to the measuring system, it was discovered that the battery was regenerating as much as 4-5bhp during deceleration!
ATI's Sventén, who is also a Swedish GT driver, adds: "I tried the karts and was really thrilled. They are much more powerful and faster than any other rental karts I have experienced before. To be able to listen to the tyres slipping instead of just the engine noise was a great experience and adds another level to the driving experience."
From a business point of view, the electric karts are proving cheaper to charge than to fuel up. Explains Svendsen: "The only added cost incurred is that we need twice as many karts as there are 10 karts out on track whilst the others are charging." However, with less vibration from the electric engine, the karts need a lot less maintenance and last much longer. With careful battery management, thanks in part to ATI's monitoring tools, there's been a net cost benefit from the conversion to electric.
Source: www.kvaser.com