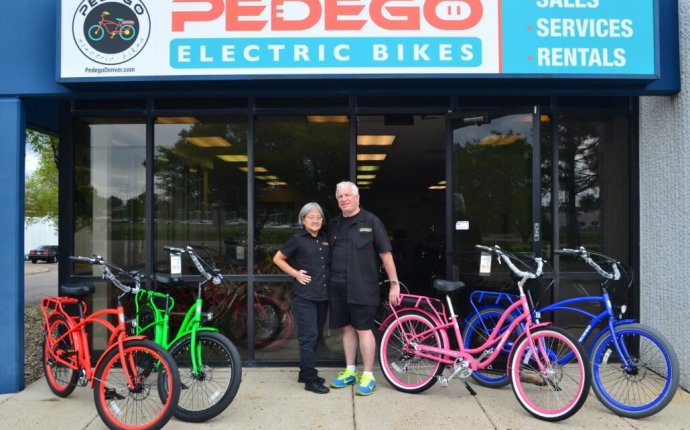 Electric Bicycle Denver
Pedego Denver electric bikes has opened a brand new Mega store at a mile high location next to the Denver Bronco's Mile High Stadium.
Pedego Denver North previously located at 7100 Broadway for the past few years has now moved to its New location at 1919 Federal Blvd. Denver, Colorado 80204 and is now known as Pedego Denver at Mile High.
Pedego Denver has been one of the "Top Pedego Dealers" for the past few years and has always strived to have a large selection of Pedego electric bikes for its customers to choose from. "We just plain ran out of room" said Jean & Terry Gehrke co-owners of Pedego Denver, and we really needed more space to accommodate the growing demand for quality electric bikes from customers, and the increasing number of models & colors that Pedego has to offer.
The new Pedego Denver Mega Store is one of the largest electric bicycle shops in the country with almost 5, 000 square feet. It has a large showroom plus additional areas just for accessories, shop, and rental bikes. Coming soon will also be a fun social club room for all the Pedego Owners Group (POG) members.
Source: www.pedegoelectricbikes.com