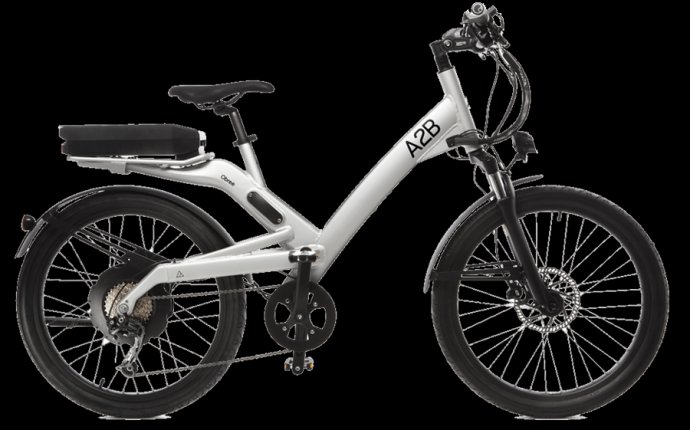 Electric Bicycles India
Bengaluru:It's zippy, has a maximum range of around 100km and travels from 0-25km/h in under 10 seconds at a cost of less than 10 paisa per kilometre under ideal conditions. Its makers say the Spero, a cross between a bicycle and an electric bike, can do 100km on around one unit of charge (at a maximum cost of Rs9).
If you want a healthier option, just pedal it like a regular cycle, and in some settings, it will recharge the 48 volt Lithium ion detachable battery on the cycle.
Milltex Engineers Pvt. Ltd, a Coimbatore-based textile machinery spares producer, launched the Spero—India's first crowdfunded electric bike—in Bengaluru on Friday. The orange and black framed bike with features such as cruise control could well be the answer to urban planners seeking to promote faster and cleaner transportation in the overcrowded and polluted cities of the country.
"Electric mobility will take more time to gain popularity. So, we needed to keep it simple and take it to the next level. What better way than a cycle, " said S. Manikandan, co-founder and managing director of the six-member company that produces the Spero electric bicycle.
While there is an attempt by the government to promote electric vehicles under the National Electric Mobility Mission Plan 2020, the lack of support infrastructure like charging stations and high-cost of battery technology, among other hurdles, has stalled growth of the programme which aims to put around six million electric and hybrid vehicles in the country.
There were only 22, 000 units of electric vehicles, which include two- and four-wheelers, in the country till 31 March, according to industry lobby group Society of Manufacturers of Electric Vehicles (SMEV).
"We were so bowled over by the concept and the affordability of this product that we not only provided the platform but we also helped Mani with design advice and product architecture, " said Ranganath Thota, founder and chief executive of FuelADream, a crowd-funding platform.
Manikandan and his six-member team are hopeful that Spero, being environment-friendly and cost-effective, will receive healthy demand. The company hopes to sell 150, 000 units of the bike between August (when deliveries start) to March next year.
The first fifty bikes in three models—e30, e60 and e100—will cost Rs55, 500, Rs64, 800 and Rs84, 900 respectively, which will include cost of delivery.
Though the bike is manufactured in Coimbatore, the battery is from Samsung and the motor and tyres are from Korea.
The Milltex founders have infused around Rs60 lakh into the project so far and raised an additional Rs10 lakh to improve distribution and marketing through FuelADream. Supriya Paul, a member of team, says that the company would require about Rs1 crore to meet its immediate targets.
Thota of FuelADream said that the global market size for crowdfunding was around $34 billion in 2015 and will go upto $90 billion by 2025.
Features of the Spero
—Three models with 30km/60km/100km range.
—0-25 kmph in 10 seconds.
—Rechargeable battery: 20-80% charge in six hours.
Source: www.livemint.com