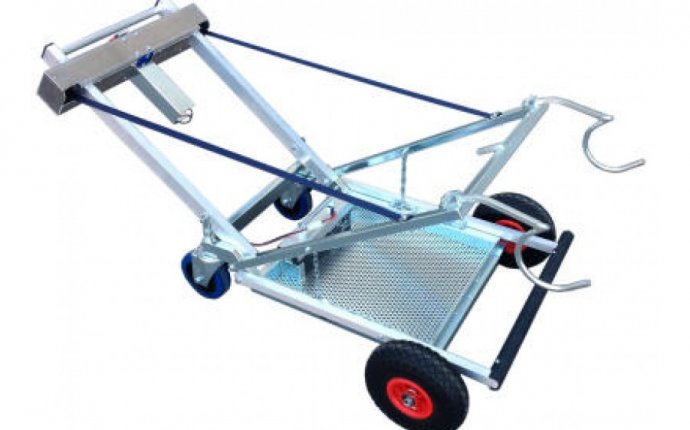 Electric Kart Lift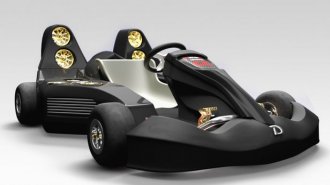 The only thing that can said with certainty about the Daymak C5 Blast is that it defies description. The Canadian company makes a full range of electrified vehicles from bicycles to trikes to mobility karts to scooters. Now it says it is working on building the quickest vehicle on earth — a battery powered go kart that incorporates an electric motor and a total of 12 fans to lift and push the vehicle forward. If everything works out as planned, the Daymak C5 Blast will storm to 60 miles per hour in a heart stopping 1.5 seconds. The fastest electric car today is the Team Delft entry in the European Formula Student competition. It gets to 60 in just a hair over 2 seconds.
The C5 Blast's uses a 10 kW brushless electric motor powered by a 2.4 kWh battery. At the rear are 4 Electric Ducted Fan motors that add 132 pounds of forward thrust. Underneath are 8 more ducted fans that the company says cut the kart's 441 lb weight almost in half, thanks to 212 lbs of upward thrust.
"We could actually make it lighter and faster and at some point the Go Kart would start floating like the Star Wars land speeder or we could add wings and it would fly, " says Aldo Baiocchi, President of Daymak. "Speed will not be an issue and we think we can even go eventually under one second 0 to 60 making it faster then any vehicle in existence."
That's all speculative at this point as the Ultimate is still under development. Customers can buy the standard C5 Blast without the electrically driven downforce motors today for $9, 999. It can do the 0-60 sprint in 3.9 seconds. The Ultimate version, once it is fully sorted and goes into production, will sell for a whopping $59, 999.
There are no videos of the Ultimate available yet, but the video below will give you a good idea what the base model sounds like with those 4 vertical fans whirring away behind the driver's head. Chassis dynamics experts may quibble that taking weight off the tires may not be the best way to promote ultimate cornering, but if straight line speed is your Holy Grail, the Daymak C5 Blast Ultimate will be your "must have" vehicle of choice.
Tags: Daymak C5 Blast go kart, electric go kart, fastest electric vehicle, Formula Student, quickest electric vehicle
About the Author
Steve Hanley I have been a car nut since the days when Rob Walker and Henry N. Manney, III graced the pages of Road & Track. Today, I use my trusty Miata for TSD rallies and occasional track days at Lime Rock and Watkins Glen. If it moves on wheels, I'm interested in it. Please follow me on Google + and Twitter.
Source: gas2.org