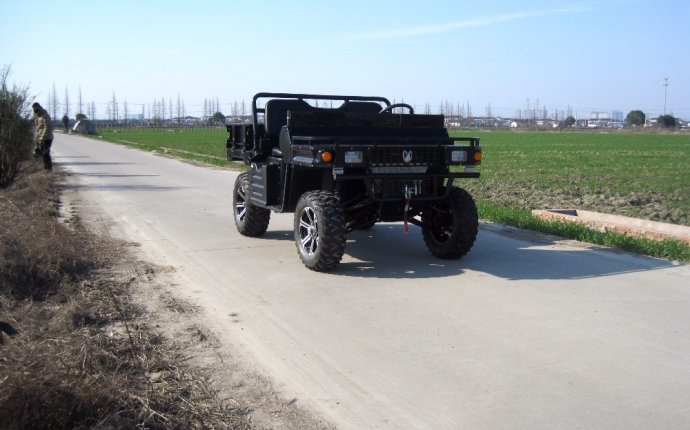 Electric Utility Vehicle Australia
Although bounding ahead on distributed renewables and battery storage, Australia's uptake of electric vehicles remains stalled, all but going in reverse thanks to a combination of narrow product choice, a lack of emissions standards for vehicles, and few if any incentives for consumers to plug in to the future.
Last year, a total of just 219 fully electric cars were reported as sold throughout Australia last year, compared to 12, 000 hybrid vehicles, 363, 000-plus diesel vehicles and more than 768, 000 petrol fuelled cars.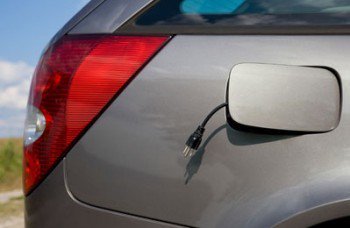 Meanwhile, in the rest of the world, almost one million electric vehicles are projected to be sold over the next 12 months, with more than $50 billion invested in the industry over the last 10 years.
Clearly, Australia is missing out. But a new industry-led national body established to drive the country's uptake of electric vehicles – both as the future of automotive transport, and as key components of the future low-carbon, distributed renewables grid – hopes to remedy this.
The Electric Vehicle Council, launched in Canberra on Monday, will represent companies involved in providing, powering and supporting electric vehicles, including those that sell 350, 000-plus new vehicles a year in Australia, and have more than 6 million Australian customers.
Members include ActewAGL, AGL Energy, Synergy and TransGrid; car makers Audi, BMW, Hyundai, Jaguar Land Rover, Mitsubishi, Nissan, Porsche, Tesla and Volkswagen Group; infrastructure and fleet businesses JET Charge and Lennock Fleet; not-for-profit ClimateWorks Australia; project engineering firm ITP Renewables and motoring club Royal Automobile Club of Victoria (RACV).
The Council's launch is being bolstered by a $390, 000 grant from the Australian Renewable Energy Agency, announced on the same day, to further support EV uptake – part of ARENA's 2017 list of investment priorities, under the banner of energy productivity.
The establishment of the Council and the government grant, while relatively small market offerings, give a welcome nudge to a sector with enormous potential, and potentially enormous economic and environmental benefits.
And if Australia's renewable energy target is met, then by 2020, those savings will be greater, and even more so if Australia pursues the "deep carbonisation" that it has signed up for at the Paris climate talks.
"When powered by renewable energy, electric vehicles are zero emission vehicles, " said ClimateWorks Australia's head of implementation, Scott Ferraro on Monday, a representative of the new Council.
"This will help us meet our emission reduction targets faster and at lower cost, and can reduce impacts from air pollution in our cities, " he said.
Ferraro said the funding from ARENA would support a broader effort to educate and engage Australians about electric vehicles, while also undertaking research on the best policies to drive greater uptake, particularly at the early stages in order to increase model choice and infrastructure.
"The council will also publish a state of electric vehicles report annually so we can monitor progress on the transition of the Australian fleet, " he said.
In terms of support for EV uptake, the federal government has otherwise done very little; as has been the case with renewable energy and climate policy, most of the work so far has been done by the states.
NSW, for example, gave significant attention to electric vehicles as part of a strategic plan launched by the state government last November, to help reach its "zero net emissions" target by 2050.
As we reported at the time, the electric vehicle component of the plan was interesting for its recognition of the "chicken and egg" phenomenon the market is currently experiencing: a lot of latent demand for EVs in the market + not enough supply = high prices.
And the state argued that if government departments were mandated to include electric vehicles in their fleets, this would pave the way for more charging infrastructure, more vehicles on offer and lower costs.
On Monday, at Parliament House, major gentailer AGL Energy made a similar suggestion, having added its weight to the EV Council launch with a commitment to purchase 36 Mitsubishi Outlander Plug-In Electric Vehicles (PHEVs) to meet its goal of 10 per cent of its business car fleet being electric by mid-2018.
"We are committed to leading the development of distributed energy technologies and are on our way to operating the largest fleet of plug-in vehicles of any Australian business, " said AGL CEO Andy Vesey.
"We encourage Australian governments and companies to meet or better our EV uptake commitment, " he said.
"We also advocate for market and policy reform to help overcome key barriers to encourage people to buy EVs in Australia and enhance their ownership experience. And we recognise the commitment and coordination required across Australia's emerging EV market to ensure this is achieved."
AGL – which last year did its bit to boost EV uptake by offering customers a $1 a day "all you can eat" car charging service – also announced, on Monday, a new program offering AGL employees a tailored leasing bundle including the Mitsubishi Outlander PHEV, AGL Electric Car Plan and home charging solution.
"By partnering with car manufacturers we can harness insights and offer practical solutions to consumers through new products and services they value, " Vesey said.
Behyad Jafari, the Electric Vehicle Council's chair, used the occasion to stress the significant opportunities presented by the untapped EV market and the need for effective policy levers.
"While the global industry grows exponentially each year, Australia continues to miss out, " Jafari said. "Addressing the barriers preventing the mass uptake of electric vehicles in Australia requires a consistent and collaborative effort across a range of sectors.
"In addition to introducing vehicle emission standards, key policy measures include incentivising electric vehicle purchase in the short term as the technology works to meet price parity through upfront incentives and taxation measures, as well as establishing a recommended roadmap for national public charging infrastructure.
"We welcome others from across industry, consumer groups and government to join the Electric Vehicle Council as we work to build and provide certainty for investment in the Australian electric vehicle industry, " he said.
Source: reneweconomy.com.au