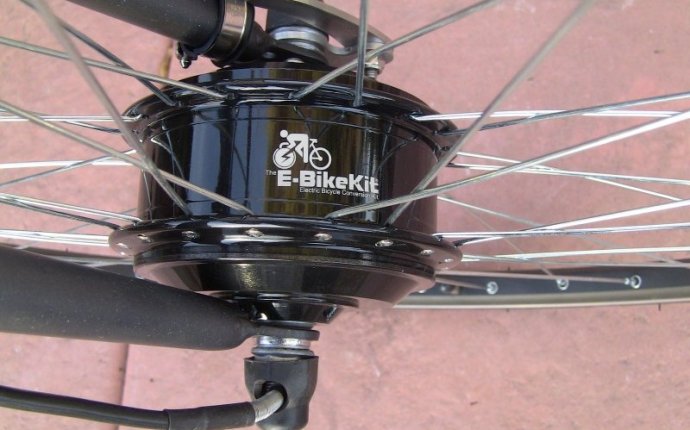 Electric Motor for Bicycle Front wheel
Do you want to own a very cool electric power moped, so that you can go for a joy ride around effortlessly?
Do you worry about how much a high performance moped will cost you?
We are introducing a Brand New 1000W 48V 26" Electric Bicycle Front Hub Conversion Kit which meets your requirement of converting your bike to an electric powered scooter/moped in much more reasonable price. With our upgraded feature, you can enjoy driving electric bike and cycling at the same time. And it's safer, securer, tidier and has longer usage life. Come to buy it today, to have your own cool electric bike.
Feature:
* LCD Display: to show battery power, time, speed, mileage and gears
* Pedal Assistance System (PAS): let you enjoy cycling while driving electric bike
* Dual Mode Controller: Motor works under Hall effect and non-Hall effect, extend life for electric bike
(For 1 mode controller, the motor only work under hall effect, if hall components inside the motor break down, the motor will stop working. But with our controller if the components breaks down, it'll switch into non-hall effect mode, the motor will still be working.)
* Disk Brakes: extends life time for the brake, much sturdier than V-brakes.
Provides you with a whole wheel with tire, not just the tire frame
Takes less than hour to install
The kit includes motorized wheel, motor controller, speed throttle, disk brake, wire harness
Quiet and reliable brushless gearless hub motor
Motor specifications: 48v / 1000w / 470rpm
High motor efficiency: >80%
Motor diameter: 245mm
Reinforced 32mm rim and 40mm tire
Drive system has no moving chains or gears, no friction, more efficient, less chance to break!
Brake shuts off motor automatically, saves energy, improves safety!
Half turning throttle more safe, prevent lost control
Durable 600D Oxford cloth carrying bag along with a zippered main compartment for battery
It's for bicycle only.
Package content:
Powerful 1000W 48V brushless hub motor
26" front wheel (the whole wheel with tire!)
Electric controller
2 brake pullers
Turning throttle
PAS system
Front wheel disk brake (160mm)
Elastic rope (color will pick at random)
Battery not included
Special: upgraded battery carrying bag for Free
Special: accessories for securing the wire for
Battery recommendation: Electro kinetic cell battery ( Li, lead-acid, NiMH battery etc.) featured in nominal voltage 48v, nominal capacity not less than 17Ah is compatible with the motor
Please note that the bike in the pictures is not included and for demonstration only.
BikeBerry.com offers a 30 day warranty on all products. If for any reason, your product is defective. Please contact us directly through our contact us page. In most cases, if there is a problem with a part on the merchandise, the defect part can be sent to you free of charge. Photos of the damaged goods must be provided prior to replacement parts being sent to you. In some cases, the customer is required to return the defective part to us for an exchange. Damage claims due to shipping must be reported within 5 business days of receiving the package.
All bicycles and unicycles come with a 1 year warranty on frame failure and 6 month warranty on parts against any manufacture defects.
All Flying Horse and Mega Motors Brand bicycle engine kits come with a 6 month warranty against any manufacture defects.
All Mini Bikes and Gasoline Scooters and Mopeds come with a 3 month warranty against any manufacture defects.
All Electric Powers Scooters and Electric Mopeds come with a 6 month warranty against any manufacture defects.
All warranty replacements must be pre-approved by contacting our RMA Department through the contact us page. Please provide us with your order number, date of purchase and problem with item.
Once your request has been received, you will be contacted within 5 business days with instructions for sending back the item(s). You must re-package any item(s) being returned as it was delivered to you, with all components, materials and documentation. We will ship the replacement once we have received and processed the returned item(s). If you request for a refund, we will notify you via Email of your refund once we have received and processed the returned item(s). All refunds will be limited to and based on the current price of the item minus any restocking fees.
The following are warranty limitations and exclusions for bicycle engine kit product(s):
• Hoses
• Lubricants
• Gaskets
• Spark plugs
• Standard wear and tear: plastic parts & • components (color coordinated housing, brakes, brake handles, seats, chain and tires.
• Extreme riding, racing or competition
• Loss of time without vehicle
• Vandalism, fire or theft
• Crash or accident
• Unauthorized outside repair
• Warranty does not cover or reimburse any outside labor charges
• Warranty does not cover any towing or shipping charges to and from for any reason including but not limited to repair, return or exchanges
• Defective warranty part(s) are required to be returned for exchange or for new replacement part(s).
The buyer is responsible for returning the products at their own expense during warranty. The buyer will be responsible for properly packaging the product(s) and shipping product(s) back to our location.
Source: www.bikeberry.com