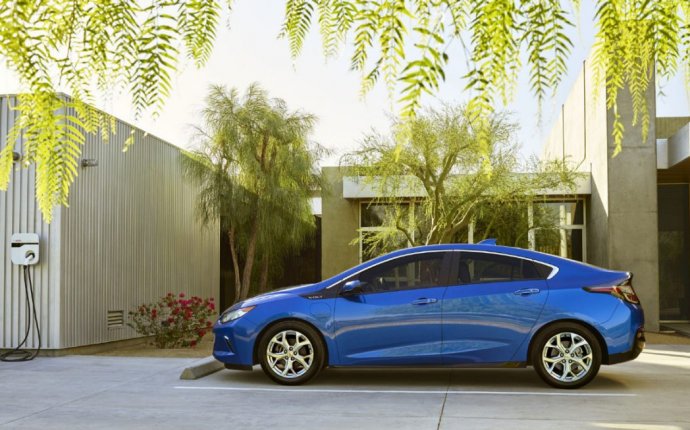 Best Electric Vehicle Range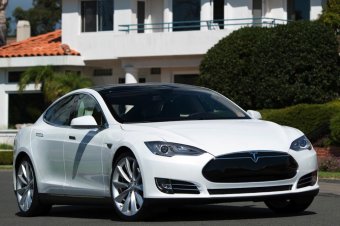 ADDITIONAL MODEL INFORMATION
In the market for an electric vehicle? If so, you've probably got range on your mind, and that's where our latest list comes in. We've listed each of today's EVs by range, from longest to shortest. Now you'll know exactly which models offer enough distance between charges to fit in with your driving patterns.
1. Tesla Model S: 208-265 miles
It's not even a close race for number one on our list: The Tesla Model S wins by a mile. Actually, it wins by more than 100 miles, or 150 if you upgrade to the more powerful Performance model. That's because the base-level 60-kWh Model S ($71, 000 with shipping) boasts a 208-mile range, while the upgraded P85 ($91, 000) offers a more indulgent 265 miles between charges. Regardless of which Model S you choose, you'll get a long list of standard features that includes alloy wheels, heated seats, a rearview camera, dual-zone automatic climate control and a monstrous 17-inch center-mounted touchscreen.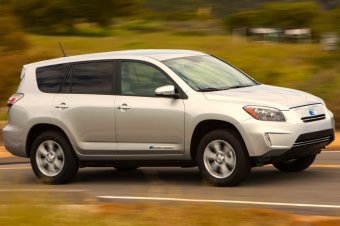 2. Toyota RAV4 EV: 103 miles
That's right: The title of second-longest range belongs to an SUV. More precisely, it's a Toyota RAV4 with a fully electric motor, also known as the Toyota RAV4 EV. And according to the Environmental Protection Agency (EPA), it can travel an impressive 103 miles between charges. Beyond its impressive range, the RAV4 EV is also highly useful thanks to SUV cargo space and interior room, and a long list of standard equipment that includes keyless entry and ignition, heated front seats and dual-zone automatic climate control. The only problem: It's not sold outside of California. Oh, and it costs more than , 000, though tax breaks help soften that number once you've signed the paperwork.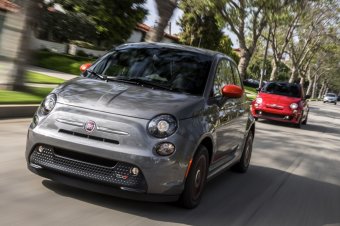 3. FIAT 500e: 87 miles
The FIAT 500e is an impressive electric car, assuming you live in California. You'll have to in order to buy one, as FIAT is currently limiting sales to California residents, though we wouldn't be surprised to see that change in the next few years. For now, shoppers in California can enjoy the FIAT 500's charming look coupled with an 87-mile range and a long list of standard equipment that includes navigation, automatic climate control and keyless entry. Pricing starts around $32, 500, a hefty premium over the standard 500 but one that can be decreased with tax breaks.
4. Nissan Leaf: 84 miles
The Nissan Leaf remains near the top of the EV pack with an 84-mile range - a figure that recently increased thanks to updates for the 2014 model year. The Leaf's range is especially noteworthy considering its low starting price (under $31, 000 with shipping) and its seating for five, which makes the Leaf among the most practical and affordable EVs on the market. Standard features don't quite match those of rivals, but the Leaf's big trick is a new 6.6-kW onboard charger, which helps the hatchback fully recharge in just four hours.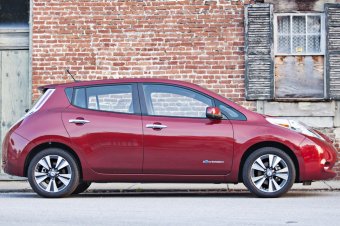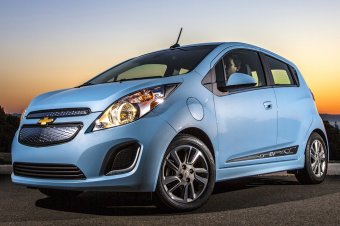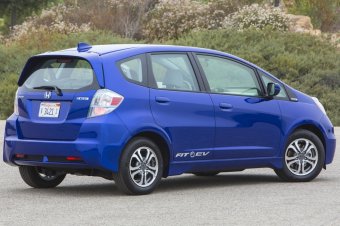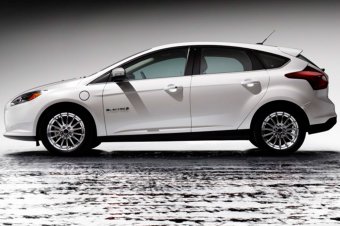 Source: www.autotrader.com