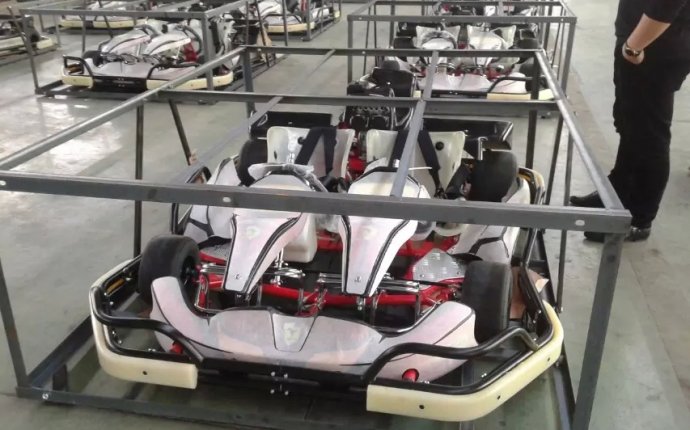 Electric Kart Racing
We are the first karting raceway in Ohio to feature top-of-the-line Italian electric go-karts.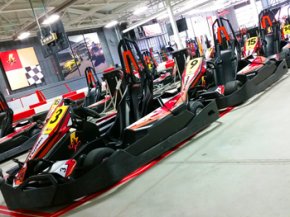 The OTL Storm Series ProKart is designed and manufactured in Italy and is one of the finest go-karts on the market. This isn't your grandma's go-kart. ProKarts are well-designed, screaming speed machines.
And these babies can go FAST! For the mature, speed-hungry racers, our Storm Series ProKarts can reach speeds up to 50 mph. For younger racers we tone it down a bit and lower the speeds for safety and confidence building.
The OTL ProKart has a Formula One-style precision steering wheel, and a four-point harness, roll cage and full bumpers for maximum safety.
And while most go-karts only go forward, our ProKarts have a reverse gear. So, if you get stuck, you can slam it into reverse and be on your way. No worries about shutting down the track and waiting for the staff to come and rescue you.
Here's the beauty of our 100% electric karts:
Instant torque for THE ULTIMATE RUSH.
No nasty gas fumes.
They don't roar, they scream. Meaning you can hear the cheering over the engine noise.
Our staff can shut them down in an instant if there's an emergency.
Now available at High Voltage Karting are Italian Made OTL Junior Karts.
No more do the kids have to stand and watch Mom and Dad race around with envy. Now they, too, can get out and experience the thrill of racing high performance karts at High Voltage Karting!
Just like our Storm series adult karts, these are all electric with world class handling and instant torque to get the little ones moving and hearts pumping!
And let's not forget about safety. From the ultra-high strength plastic bumpers to the 3-point seatbelt harness and roll bar, there is little to worry about as they learn the fundamentals of driving. At High Voltage we can also control the speed of the karts to ensure that younger drivers have the confidence they need to become the next racing superstar. We are the ONLY track in Northeast Ohio to offer indoor junior karts, with top speeds twice as fast as a standard concession junior kart; and with 4 different speed settings, we can safely allow every driver the ability to reach their maximum potential. Below are some of the other great features of these amazing karts:
Chromium chassis for ultimate strength and exceptional handling
3 Point racing harness for maximum safety
Forward and reverse operation
No Fumes like a gas kart.
Source: www.highvoltagekarting.com